---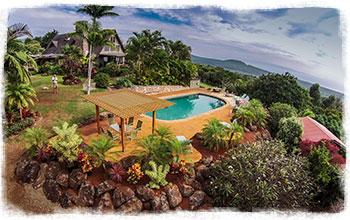 2017 Workshops


For further information or to enroll in a class, please contact the instructor listed with each individual retreat. Many classes have discounted rates for early registration. Fees are mailed to the instructor. Dates indicate the arrival and departure days.



For accommodations before or after a workshop, please look in the Visitors Center on visitmolokai.com


PLEASE CONTACT WORKSHOP LEADERS FOR COSTS & DETAILS

---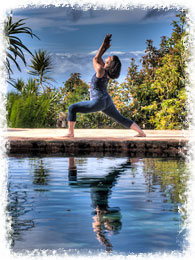 JANUARY 7-14, 2017
YOGA & FRIENDSHIP RETREAT
Sue Brantley
4511 NE 31st Avenue
Portland, OR 97211
503.407.9677
Web site: suebrantley.com
email suebrantley@comcast.com



Back by popular demand! Join Sue for a special week of yoga and somatics, and a little qi gong, pilates, myofascial release and meditation for good measure.



We will have a 3 hour active class in the morning, and a 1.25 hour session of somatics several afternoons. There will be plenty of time to explore the island by hiking, swimming, boating or sightseeing. You may just want to stay put, though, and enjoy the gorgeous, tranquil beauty of the Hui. There are excellent massage therapists available if you'd like to treat yourself. Or, just browse in the on-site art gallery and chat with Arlinka, the artist in residence.



Small group size - 18 max



Sue Brantley certified yoga, Pilates and Hanna Somatics instructor, has been teaching since 1998. Sue is used to teaching students of varying levels and abilities. She believes a blend of different styles and techniques provides an effective, inspiring and engaging class while keeping things fresh for each student. While stressing the importance of excellent alignment, she also encourages people to look within to find their own truth in any given posture, exercise, or meditation.



7 days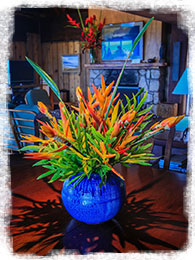 JANUARY 21-28, 2017
ART2LIFE CREATIVITY WORKSHOP
Nicholas Wilton
480 Gate 5 Road, Suite 300W
Sausalito, CA 94954
415 533 8102
Web site: nicholaswilton.com
email ferris@nicholaswilton.com



This workshop is a playful exploration of the creative image-making process. We will be utilizing imagery inspired from our own personal stories, life experiences and the tropical surroundings of Molokai. There will be hands-on exploration of fundamental painting principles as well as gaining an understanding of how to sustain our own creative momentum.



Throughout the week, we will work on a series of small paintings on wood panels, often working on several pieces simultaneously, leaving little time to worry about success or failure. We will also explore how themes of change and spontaneity enable us to create our own unique artwork, and illuminate life lessons inherent in the creative process. We seek to engage both sides of the brain, inviting mistakes, intuition, and spontaneity, along with our knowledge of the six Art2Life Creativity Principles: value, design, color, texture, risk, and soul.



Generous time will be given for experimentation with new tools, mediums, and techniques. Join us as we celebrate a process of inspiration, reclamation, and the journey of self-discovery through painting. This workshop is designed for people from a wide variety of disciplines. All skill levels are welcome. No artistic experience is necessary, only a willingness to play.



Nicholas Wilton is the founder of the Art2Life Creativity workshops and has been involved in teaching art and helping people re-find their creativity for 25 years. His work has been used on the covers of the national bestsellers The Four Agreements by Don Miguel Ruiz and The Gifts of Imperfection by Brene Brown. Nicholas also has established the Creative Visionary Mentoring Program, which offers artistic, business and creative coaching to artists. He speaks and writes extensively on the subjects of purpose and inspiration.



"The workshop was really beyond my wildest imagination. It was a complete experience, truly the best of everything - Nick's instruction, the environment, people at the Hui, the food, the workshop participants. I will never forget all that happened and how hard and diligently everyone worked. Nick has a very special gift that allows each person to find their own personal expression."



7 days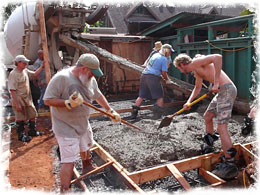 FEBRUARY 3-13, 2017
GREAT FULLNESS WINTER CAMP
Hui Ho'olana Staff
PO Box 280, Kualapuu, HI 96757
(808) 567-6430
email: hui@huiho.org
This week of community building, education and family fun is dedicated to enjoying each other's company as we playfully work, learn and mindfully create together. There will be carpentry, planting and maintenance. Teams will work together in the garden, on the land and on building projects while forming relationships and learning from each other. We will divide into teams and make a schedule (working about 3 hours in the morning and 3 in the afternoon) with a day and a half off for beach and play.



This camp fills quickly, so please register soon. Camp is open to our Board of Directors, Advisors, former staff members, teachers and people who have attended 3 or more camps.



Call, write or email for an application to attend.



10 days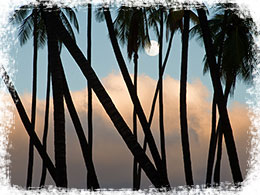 FEBRUARY 19-26, 2017
PHOTOGRAPHY
PHOTOGRAPHY: WILD MOLOKAI
A Natural Eye Gathering
Eddie Soloway
PO Box 6745
Santa Fe, NM 87502
847-452-7400
Web site: www.eddiesoloway.com
email: eddie@eddiesoloway.com



Shake off winter and join Eddie Soloway on the island of Molokai for the Natural Eye Retreat. An experience open to all photographers and artists wishing to push their seeing in new directions, this week is about taking the time to experiment and be curious, opening our eyes to seeing being the ordinary. From ocean waves to tropical flowers, outdoor tubs under the starts (not to be missed), and gourmet meals featuring local foods, Molokai is the perfect place to let the tropical breezes blow away the stress and send you sailing into new images.



Eddie Soloway's photographs are the expression of his passion and commitment to the natural world. His eye has developed during a lifetime of exploring the earth's wild places. Former positions in educational workshop design, wilderness program development, and custom fine photographic printing have further honed his expertise. In 1998, Eddie was the first recipient of the Excellence in Photographic Teaching Award presented by the Santa Fe Center for Photography, and in 2010 Photo District News named Eddie one of America's best photography workshop teachers. Today he divides his time between making fine-art prints, teaching for leading photographic institutions, speaking on creativity and the photographic life for National Geographic, and furthering photographic publishing projects. His first book, One Thousand Moons, was published in the summer of 2004, and the DVD, A Natural Eye Workshop was released in December, 2009.



7 days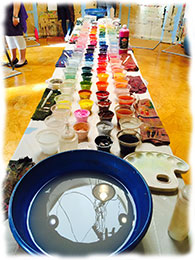 MARCH 4-14, 2017
21st Annual PAINTING INTENSIVE
The Painting Experience
Stewart Cubley
PO Box 309
Fairfax, CA 94978-0309
Phone: 415-488-6880
Web site: Process Arts
email: info@processarts.com



Join Stewart Cubley for the 21st year of his workshops at Hui Ho'olana. This retreat fills up quickly, so make sure to register early! This Moloka'i Intensive gives you the opportunity to immerse yourself in the timeless presence of process painting, beyond the pace and pressures of a busy life. You will dive into ten uninterrupted days of deep relaxation and creative awakening with a small community in the pristine setting of the Hui Ho'olana.



The foundation of this intensive is personal attention in the painting process, in the nurturing environment, and in the small group interactions. This is Stewart's longest and most personalized group program, and the opportunity to make a lasting investment in yourself and your life. It has proven to be a powerful catalyst for change by all who've experienced it.



Stewart Cubley is the co-author of Life, Paint & Passion: Reclaiming the Magic of Spontaneous Expression. Stewart has traveled throughout the world for nearly 40 years working with individuals and groups to access the potential within the human heart and imagination.



"Last week was one of the deepest and most meaningful experiences of my life. I'm still feeling the shifts coming ... hardly detectable on the surface but huge on an interior, sensory level. It is very exciting, trying to stay in the quiet softness so that I can understand all that is transforming." - student



10 days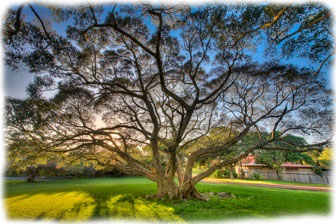 MARCH 25 - APRIL 1, 2017
TRANSFORM THE WORLD
Cultivating Peace and Harmony in Yourself
Jon Bernie
Web site: jonbernie.org
email: clearwatersangha@gmail.com To Register



Peace and Harmony begin within. Your mind, body and heart are the vehicles and pathway to healing and transformation. When you learn to trust and follow the natural healing process of the personal self, the vast heart of unconditional love opens and the spirit fully awakens. Join Jon for an intimate weeklong gathering, where we will have time for silent sitting, dialog, exploring the island, and just hanging out. This will be a unique opportunity to explore the space of openness, and allow unconditional love to deepen, expand and flourish.



Jon Bernie, author of Ordinary Freedom, is a contemporary spiritual teacher who offers a compassionate, heart-centered approach to awakening. His teaching focuses on returning the attention to the already enlightened state that lies at the core of human experience. He has four decades of practice and study in the Zen, Theravada Buddhist and Advaita traditions, and was formally asked to teach by Adyashanti in 2002. Jon is also an experienced healer and teacher of somatic embodiment, trained in the Alexander Technique, Zero Balancing, and the Qigong system of Dr. Yu Penxi. He works closely and intimately with individuals to facilitate consciousness development and deep emotional healing.



7 days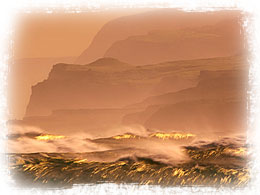 APRIL 8-15, 2017
PHOTOGRAPHY: REKINDLING THE CREATIVE SPIRIT
A fundraiser for the Hui
Rik Cooke, Theresa Airey, Jonathan Kingston
Guest Speaker: Dewitt Jones
PO Box 280, Kualapuu, HI 96757
(808) 567-6430
email: hui@huiho.org
websites: Rikki Cooke - Dewitt Jones - Jonathan Kingston



This workshop is a collaboration between four outstanding technical and inspirational photographers and teachers; Rik Cooke, Theresa Airey, Jonathan Kingston and guest speaker Dewitt Jones. Rik will take students on photographic excursions discovering the unlimited beauty of Molokai and exploring the creative process. Theresa and Jonathan will help you turn your files into unique images through Lightroom 5 and other software. Dewitt will lecture on creativity and 'the inner self'; Rikki speaks about 'seeing simply'; Theresa teaches about 'interpreting the subject creatively'; and Jonathan will help us to polish our digital techniques. Together they will show you new possibilities in the art of photography. There will be time to reflect, relax and rejuvenate your inner spirit in the calming lovely atmosphere surrounding the Hui.



Prerequisites: The workshop is intended for intermediate to advanced digital photographers. You must have a good working knowledge of Photoshop. Bring a digital or film camera you know well and come with a laptop computer that you are proficient in your navigational skills. This workshop is primarily for MacIntosh users. If you are bringing a PC, we will not be able to answer your computer navigation questions.



Both Rik and Dewitt have shot extensively for National Geographic Magazine and their book division. Theresa Airey is an author and international fine art photographer. Jonathan Kingston is a documentary photographer and competent teacher with high technical skills. See their websites above for more information.



For more workshop information, see April Photo Workshop.



7 days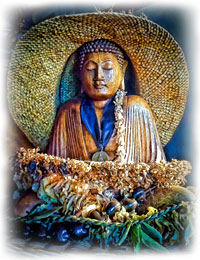 APRIL 23-30, 2017
OCEAN AND SHORE: FLOW AND FORM
A Yoga Retreat
Denise Benitez & Karen Sprute-Francovich
Seattle Yoga Arts, 109 15th Ave E.
Seattle WA 98112
206-440-3191
email: yogaarts@comcast.net



Our lives are a continual flow of doing into being and being into doing, of form into flow and flow into form. Robert Frost says "The heart can think of no devotion greater than being shore to the ocean, holding the curve of one position, counting an endless repetition." The nature of the body is fluid, multiple, and complex and can't be reduced to method. In this workshop, we will explore the similarity of our body and soul to shore and ocean and the different movements that articulate each. You will come away from this retreat feeling both more steady and more fluid.



Each day of the workshop includes two yoga classes. We will follow our theme through the week, and include pranayama, meditation, restorative yoga, chanting, and other surprises. Meditation instruction will be offered in the mornings. You will have one totally open day to explore the island.



Denise Benitez loves books, dogs, water, movement, dancing, poetry, and the tropics. You'll find her classes informed by anything from her latest movement fascination to Jungian psychology, all of it anchored by her passion for kinesthetic discovery and wise movement that is sound and effective. Yoga has provided a soul purpose to her life for five decades.



Karen Sprute-Francovich is most influenced by Iyengar and Anusara yoga. She is a writer and a lover of poetry and prose. Karen is a dedicated meditator and thrives on stories, nearness to water, swimming and hiking. She is supported, inspired and renewed by her husband, her 2 grown sons and her cat, all of whom are Yoga practitioners (the cat especially).



7 days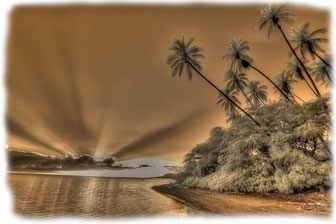 MAY 6-13, 2017
FEMININE WISDOM AND POWER
A Women's Retreat
Karen Wilhelm Buckley & Dianne Morrison
email: karenbuckley@thewisdomconnection.com
website: thewisdomconnection.com



Vulnerability is the birthplace of courage, authenticity and innovation.
"Embracing our vulnerability is risky but not nearly as dangerous as giving up on love and belonging and joy - the experiences that make us the most vulnerable." Brene Brown
Courage starts with showing up and letting ourselves be seen. From that authentic expression of ourselves comes the power to create the life we most want to live. This retreat invites us to be open to and connect with each other and our world in whole new ways.



In the magic in Molokai, Hawaii where we will enjoy innovative ideas, delicious food, silence and caring conversations, island music and dance, and decadent bubble baths under the sun and stars. There will be time for walks, swimming and exploring the island.



Led by Karen Wilhelm Buckley and Dianne Morrison, pioneers in executive coaching and business consulting. Karen is committed to authentic leaders who create wisdom and love, who generate significant results in their organizations. Dianne has clients invent themselves as inspiring leaders, who produce breakthrough results while maintaining a work life balance.



Building on shared commitments and their friendship, Karen and Dianne invite you to join them in a transformational journey.



7 days



MAY 20-27, 2017
WAKING UP: Body, Connection and Creativity
Jessica Steinbomer
206.669.0813
Website: zerocirclecenter.com
email: jessica@experienceprogress.com



We thrive through connection with others and the greater world around us. In this serene and powerful setting, we offer a way to restore our inner fire and use it in our lives to bring connection to our relationships, our work and our communities.



Through shared study of ancient yogic systems and modern psychotherapeutic modalities, we will use movement and attention in our bodies to study our inner and outer worlds. There will be an emphasis on alignment, safety, and rehabilitation of the body, while holding a space for devotion, self inquiry and mindfulness. Journaling, meditating and working with the powerful energies of love and desire, we discover the keys to unblocking our creative expression. As we strengthen our connection with others, ourselves and the beauty of nature, we invite a new view of wholeness into our lives.



Jessica Steinbomer's teaching style has a foundation in traditional yogic philosophy mixed with an authentic flavor of modern wisdom. The blending of ancient traditions with western understandings shines through in her classes. Jessica has her 500 hour RYT certification from 8 Limbs Yoga Centers in Seattle, WA and has graduated from the Comprehensive training from the Hakomi Institute. With an intrinsic passion for the inner workings of the body, Jessica's background in Biochemistry and Natural Medicine complements her teaching.



7 days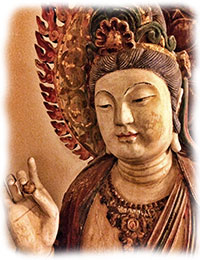 JUNE 17-24, 2017
THE HEART OF MEDITATION
Flint Sparks & Donna Martin
Flint - (512) 633-5560 Texas
website: Flint Sparks
email Flint: flint@flintsparks.org
Donna - (250) 374-2514 - BC, Canada
website: Donna Martin
email Donna: psomadonna@gmail.com



Enter the very heart of meditation. To create an integrated experience, we'll offer a variety of practices including mindfulness, yoga, zazen, silence, and the Hakomi Practice of Loving Presence. Amid the peaceful beauty of Molokai, the island known as the "heart" of Hawaii, we'll weave these practices into the tapestry of our lives.



Flint Sparks is a Zen Buddhist teacher at Appamada, a center for Zen practice and inquiry in Austin, Texas. He is a former Clinical Psychologist and Hakomi Trainer. He leads retreats internationally with an emphasis on the interface between psychology and spiritual practices in personal transformation.



Donna Martin has been a student and teacher of yoga and meditation for thirty-five years. An international Hakomi trainer, Donna teaches Hakomi and the Practice of Loving Presence (psychotherapy as spiritual practice) at various centers internationally. Together, Donna and Flint offer an integral approach combining physical, emotional, and spiritual health practices.



7 days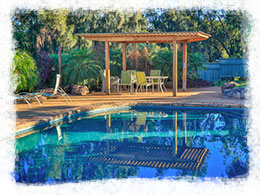 JUNE 26 - SEPTEMBER 26, 2017
CLOSED FOR THE SUMMER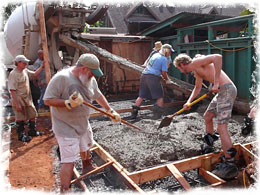 SEPTEMBER 30 - OCTOBER 8, 2017
GREAT FULLNESS FALL CAMP
Hui Ho'olana Staff
PO Box 280, Kualapuu, HI 96757
(808) 567-6430
email: hui@huiho.org



Opening camp is a sweet treat for returning friends and family who come to help us prepare for the workshop season. This is a smaller camp than the one next February (which is already full). It is a time dedicated to enjoying each other's company as we playfully work and mindfully create together. There will be carpentry, planting and maintenance projects as well as cooking opportunities as we open the Hui.



We will divide into teams and make a schedule (working about 3 hours in the morning and 3 in the afternoon) with a day off for beach and play.



This retreat fills quickly, so please register soon. The camp is open to people who have participated in a camp or workshop at the Hui in the past. We look forward to music and singing so please bring musical instruments!



Call, write or email for an application to attend.



8 days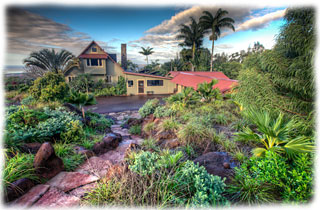 OCTOBER 14-21, 2017
WHO AM I?
Restore, Heal and Reconnect with Yourself
Elisabeth Lentz
Park City, Utah
435-640-4885
Website: restorebalancetoday.com
email: elisabeth@restorebalancetoday.com



"How can I be myself while in relationships and community?" - this is a question we will live with during our week together. A shift of perspective can occur when life is simplified, supported by a caring environment and guided with truth and love. This retreat offers an opportunity to step back from the course of your daily life and enter into the unconscious parts of you, while being held in a safe space. As we dive deeply into the practice of being centered within ourselves, we will discover how we each contribute in a special way to build community, sangha and family.



Activities will include daily meditations, movement lessons, yoga, journaling, guided listening and speaking, as well as deep relaxations, embodied experiences and guided journeying, using the Chakra System as a map. The time will be balanced between classes and free time, guided silence and socializing: talking, learning, integrating, growing and playing. Couples and caregivers are encouraged to attend.



Elisabeth Lentz has a degree in Child Development and Social Work, holds a journey man degree in fiber arts and is a Certified Yoga Instructor and Ayurvedic Yoga Therapist. She studied with Stephen Gilligan, is experienced in transformative work through Selene Kumin-Vega, is currently enrolled in the Embodied Life School Mentorship program with Russell Delman and is certified in Chakra Therapy through Anodea Judith. Elisabeth guides meditative hikes in the Bavarian Alps and owns Restore Balance Today, a private business in Park City, where she holds group classes and sees private clients.



7 days


---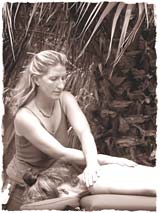 Hands-on Therapy


Hui Ho'olana offers opportunities for massage and bodywork by highly skilled massage therapists.



Introduce A Teacher
Hui Ho'olana enjoys sponsoring new and innovative teachers, especially from Hawaii. If you know of a teacher you would like to have us support, please have them contact us.



Introduce A Friend
Do you have a friend who might be interested in our teaching and reforestation projects? Give us their name and email address and we will gladly send them an application.