FOUNDERS
BENEFACTORS
AND PATRONS

Tom Ackley
Roger Ager
Bill Allen
Cathy Barber
Jonathan Blair
Arlinka Blair
Starr and
Joan Cooke
Stewart Cubley
Nancy deHerrera
Karen Daspit
Marcia Duff
Brian Farquharson
Gregory Grosh
Sutton Hays
Betty Holme
Mark Koenig
Dewitt Jones
James and
Mary Koons
Lucy Lamkin
David Lunney
Sally McCaughan
Andrew and
Kellen Meyer
Constance Murray
John and
Pixie Nosler
Jack Palmer
Lynette Shepherd
Ingrid Smith
Dralyn Van Ness

"We cannot do great things.



We can only do small things with great love."

Mother Theresa



"Love every moment"

Sue Springle (center) 1945-2005
Board Member
Hui Ho'olana



Your spirit lives in all those you touched.
You are missed.



Casey 1992-2005



Spirit 1997-2010


Friends of the Hui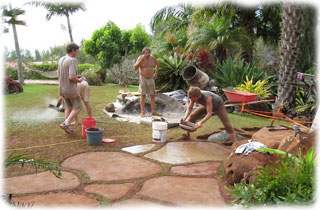 The money to purchase building and plant materials for our projects comes from the generosity of the Friends of the Hui as well as the April Photo Workshop, our main fundraiser for the year. It is from these donations that Hui Ho'olana is able to expand our reforestation projects and improve our site.



We are a nonprofit organization, exempt from income tax under IRS section 501(c)(3). Please help us by making your tax-deductible contribution to Hui Ho'olana. You may earmark your donation for special projects.
Please make your checks payable to Hui Ho'olana.

Member $35
Supporting Member $100
Patron $500
Benefactor $1000
Founder $5000 or more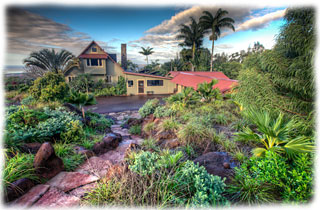 In 2011
With A Little Help From Our Friends,
Here's What We Can Do...
Fence in 10 acres around the lodge to keep out deer and keep reforestation efforts intact
Reforest area around Hermitage
Continue remodeling the lodge/kitchen/entry
Extend yurt deck
Continue our solar water and electric expansion
Upgrade catchment system
Celebrate all we have done together!



We grow and maintain our excellence through the donated energy of Camp participants, Work Scholars, Guests and Staff. Thank you for all your continued service and friendship!