The Gallery
The Gallery space at Hui Ho'olana offers a respite from the retreat, a time just to gaze – or interact and relax with our on-campus artist and hostess, Arlinka Blair.



She will introduce you to her art work, printing, Rik's photos, as well as photos by other photographers and artists in the area. Many of our instructors are well known authors – their books are for sale in our gallery. Please bring check or cash as we do not take credit cards.
Massage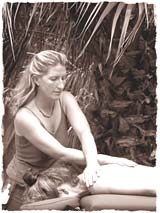 Hui Ho'olana offers opportunities for massage and body work throughout your stay.
Our highly skilled massage therapists will schedule sessions to meet your exact needs. An experience not to be missed.
Hiking Trails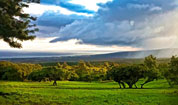 The Hui is surrounded by 100 acres. Bring your running or walking shoes to experience over 3 miles of lovely trails.
Kalaupapa Lookout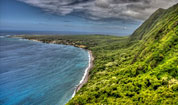 Or go for a a nice run 3 miles up the road to the Kalaupapa Lookout. Trails and road to lookout are on an incline, so be prepared to breathe deeply!