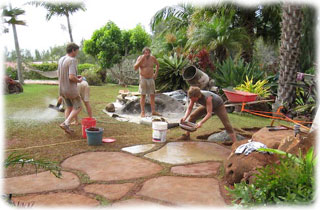 Generous donors provide the funds needed to continue to maintain and upgrade our facilities, as well as support the maintenance and expansion of native habitat. As a non-profit IRS section 501 (c) (3) organization, donations are tax-deductible.
If you wish to donate, you will have an opportunity, at Paypal checkout time, to choose which project you would like to support.
Volunteers are also essential to the operation of the Hui.  Staff members usually serve for three months, in the fall, winter and spring.
There are also two Great Fullness Work Camps, one in fall and one in winter that open up and improve the facilities. These last about ten days. If you wish to apply to volunteer, please submit an Fall Camp Application.
General and Specific Donations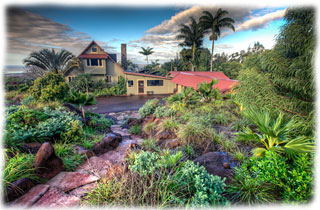 The Hui Ho'olana relies on and appreciates your generous donation. Your contribution will help maintain and improve our facilities.  As a non-profit organization, the entire amount of your donation is deductible from your income tax in accordance with IRS code 501 (c) (3).
You can, of course, donate any amount. Suggested levels of support:
Member $35
Supporting Member $100
Patron $500
Benefactor $1000
Founder $5000 or more
If you wish to designate a special project, please specify it in the Paypal note section or note it on your check.
You can make your one-time or monthly donation by choosing an option below:
Make Your One-time Donation Here
Make Your Recurring Donation Here
Make Your Donation by Check Here
To contribute by check, make check payable to Hui Ho'olana:
Hui Ho'olana
PO Box 280
Kualapu'u, Moloka'i, HI 96757
Thanks so much for your support!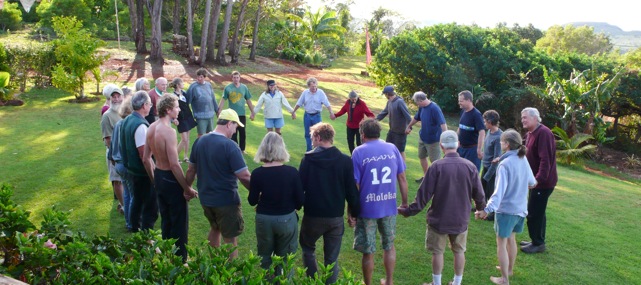 FOUNDERS, BENEFACTORS
AND PATRONS
Tom Ackley
Roger Ager
Bill Allen
Cathy Barber
Jonathan Blair
Arlinka Blair
Starr and
Joan Cooke
Stewart Cubley
Nancy deHerrera
Karen Daspit
Marcia Duff
Brian Farquharson
Gregory Grosh
Sutton Hays
Betty Holme
Mark Koenig
Dewitt Jones
James and
Mary Koons
Lucy Lamkin
David Lunney
Sally McCaughan
Andrew and
Kellen Meyer
Constance Murray
John and
Pixie Nosler
Jack Palmer
Lynette Shepherd
Ingrid Smith
Dralyn Van Ness
Janie Anderson
Francis Baird
Edward Baldwin
Cathy Barber
Arlinka Blair
Jean L. Bons
Leslie Bradstreet
Carolyn Branson
Margaret Calder
Gail Cartwright
Pam Caughey
Janet Casey
Janice Chipman
Skye Christakos
Joan Cooke
Sasha Cooke & Family
Victoria Currie
Karen Daspit
Debbie Delatour
Joanna Doyle
Rad Drew
Marcia Cooke Duff
Raleigh Duncan
Allison Eklund
John Ellert
Margaret Erkeneff
Marta Evry
Brian Farquharson
Tina Farquharson
Ralfee Finn
Linda Fowler
Bryn Forbes "Gallery"
Juanita Gage
Steven Geis
Kjersten Gmeiner
Mary Ann Gros
Sharon Haines
Rosemarie Hanelin
Jane Harvey
Susan Hayden
Larry Hill
Kitty Howard
Lani Lani Howell
Stephanie Jamiokowski
Anna Karen Johnson
Michelle Jordan
Allison Kashon
Dawn Keil
Margaret Keys
Peter LaDelfe
Linda Lamarche
James Lemos
Elisabeth Lentz
Efrat Livy
Renner Loney
William Manahan
Eileen Mandell
Donna Martin
Timothy May
Iris Maybloom
Robert McCaffrey
Maureen McElroy
Judith Mikami
Cathleen Mullins
Anita Mires
Judy Morse
Cathleen Mullins
Kimberly Muman
Charles Needle
Timothy Nix
Ohana Nui Group
Patricia Susie Parrent
Betsy Pearson
Joanie Perry
Tess Peters
Cecilia Placaek
Lyne Plamondon
Allison Press
Michelle Quensenberry
Victoria Quick
Charles Raming
Charlie Raven
Richard Reading
Kimberly Reynolds
Edward Sanctious
Richard Schwartz
Laura Shoe
Ingrid Smith
Eddie Soloway
William Stanley
Maria Sullivan
Mollie Thompson
Lacey Warren
Elizabeth Weiner
Carol White
Karin White
Cheryl Whitelaw
Weaving Wholeness
John Wimberly
Robert Woods
William Woody
Dianna Woolley
Ann Worthy
Linda Zeigler
Laura Zimmerman
John Agnone
Juli Agnone
Ed Alexander
Susan Anawalt
Lucy Bacigalupo
Denise Benitez
Rich Berrett
Mark Black
Del Block
Laura Bond
Sue Brantley
Karen Buckley
Bonnie Burgess
Elise Cheval
Linda Cook
Cooke Foundation
Joan Cooke
Juliette Cooke
L.B. Cooke
Sasha Cooke
Sophia Cooke
Susan Cooley
Karen Daspit
Mara Luisa De Herrera
Aimery & Cynthia de Moucheron
Marsha Duff
Karen Ellenbecker
Brian Farquharson
Bert and Candace Forbes
Kori Friesen
Bryn Forbes
Silvia Geist
Mary Ann Gros
Mary Holder
Lynne Johnson
Dewitt Jones
Emily Trenkner Jones
Dustin Kahn
Margaret Keys
Suzanne Kilkus
Steven Koppel
Janice Lecocq
Virginia Lockman
Donna Martin
Timothy May
Susan McConnell
John Mikami
Hildegarde Miller
Judy Morse
Michael Mueller
Suki Munsell
Sally Murphy
Terry O'Neill
Oracle/Benevity
Patricia Suzanne Parrent
Susie Parrent
Thomas Perry
Mark Peters
Peyton Petty
Vivian Pratt
Charles Raven
Martin and Trudy Ray
Melanie Price Rhodes
Max Rodriquez
Karen Roekard
Linda Rose
Terry Rowe
M.J. Sanford
Patrick Sewall
Monica Soloman
Kathleen Spalding
Michael Spalding
Flint Sparks
Kimberly Spaw
Roxanne Spiegel
Catherine Steinmann
Pamela Suggs
Elizabeth Terry
Phil Tessier
Lee Thomson
Ryan Van Wyk
Kristi Vitali
Deborah Vogel
Gary Walker
Ralph Widman
Carol Wilcox
Michie Wong
Tom Zabor
Lloyd Williams
Tamara Williamson