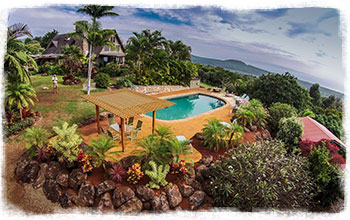 For further information or to enroll in a class, please contact the instructor listed with each individual retreat. Many classes have discounted rates for early registration. Fees are mailed to the instructor. Dates indicate the arrival and departure days.



For accommodations before or after a workshop, please look in the Visitors Center on visitmolokai.com



PLEASE CONTACT WORKSHOP LEADERS FOR COSTS & DETAILS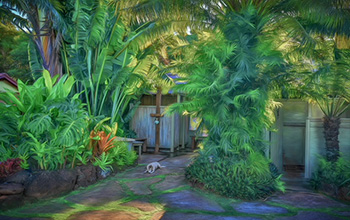 JANUARY 5-13, 2024
DEEP HEALING OF EXILES WITH DICK SCHWARTZ
Karin White
P.O. Box 323
Cotuit, MA 02635
508 241-7773
Web site: ifs-institute.com
email: karinwhite@comcast.net
Offering a unique invitation to join Dick Schwartz in the healing, tranquil, and magical environment of Hui Ho'olana. In this eight day retreat we will explore the spiritual side of IFS through meditation and self exploration designed to access high levels of Self-energy, inviting guidance regarding a vision for your life, and further unburdening your parts as a way to remove obstacles to accessing Self.
At Hui Ho'olana you will be welcomed to experience the peace and inspiration that can come to light in an atmosphere of acceptance, respect and support. Through Dick's guidance and the IFS model you will be offered the practice of ho'oponopono (the Hawaiian concept "to make things right") by using the evolving conceptual spiritual framework of IFS to deeply heal exiles.
The inspiring and nurturing environment, superb natural food, small and intimate venue of 18 – 20 participants and Dick's Self led guidance offer a unique and unmatched opportunity to further your IFS journey.
This advanced retreat is being offered to participants with a minimum of Level 1 IFS training.
Dick Schwartz is the founding developer of the Internal Family Systems (IFS) model of psychotherapy offering a clear, non-pathologizing, and empowering method of understanding human problems, as well as an innovative and enriching philosophy of practice that invites both therapist and client to enter into a transformational relationship in which healing can occur. Over the past 30 years IFS has gained global recognition and is being used in many venues other than psychotherapy, where it had it's roots.
8 days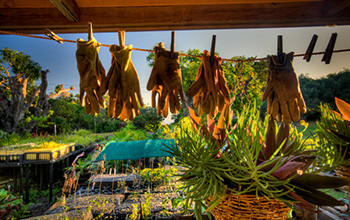 FEBRUARY 8-18, 2024
GREAT FULLNESS WINTER CAMP
Hui Ho'olana Staff
PO Box 280, Kualapuu, HI 96757
email: hui@huiho.org
This week of community building, education and family fun is dedicated to enjoying each other's company as we playfully work, learn and mindfully create together. There will be carpentry, planting and maintenance. Teams will work together in the garden, on the land and on building projects while forming relationships and learning from each other. We will divide into teams and make a schedule (working about 3 hours in the morning and 3 in the afternoon) with a day and a half off for beach and play.
This camp fills quickly, so please register soon. Camp is open to our Board of Directors, Advisors, former staff members, teachers and people who have attended 1 or more camps.
Call, write or email for an application to attend.
10 days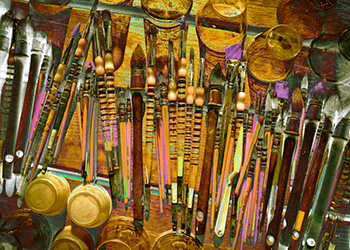 MARCH 2-12, 2024
27th Annual PAINTING INTENSIVE
The Painting Experience
Stewart Cubley
PO Box 309
Fairfax, CA 94978-0309
Phone: 415-488-6880
Web site: Process Arts
email: info@processarts.com
Join Stewart Cubley for the 27th year of his workshops at Hui Ho'olana. This retreat fills up quickly, so make sure to register early! This Moloka'i Intensive gives you the opportunity to immerse yourself in the timeless presence of process painting, beyond the pace and pressures of a busy life. You will dive into ten uninterrupted days of deep relaxation and creative awakening with a small community in the pristine setting of the Hui Ho'olana.
The foundation of this intensive is personal attention in the painting process, in the nurturing environment, and in small group interactions. This is Stewart's longest and most personalized group program, and the opportunity to make a lasting investment in yourself and your life. It has proven to be a powerful catalyst for change by all who've experienced it.
For over four decades, Stewart Cubley has pioneered a way of integrative and creative living through the practice of process painting. Stewart travels throughout the world, teaching his unique approach to thousands of people at personal growth centers such as the Esalen and Omega, multinational corporations, programs in prisons, and countless other public forums. Stewart is the co-author of the highly acclaimed book, Life, Paint & Passion, Reclaiming the Magic of Spontaneous Expression (Tarcher/Putnam). He and his wife, Shae Irving, live in Fairfax, California and part of the year on their homestead near Denali Park, Alaska.
"I have to tell you that process painting has opened me up to something wild and true in my life that has more or less catapulted me beyond the confines I was feeling. And in turn my life is getting wilder and freer and better.  I mean in  very, very substantial ways. THANK YOU."  ~ Ted L.
10 days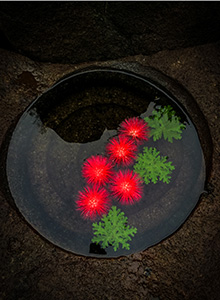 APRIL 6-14, 2024
PHOTOGRAPHY: THE HEART OF SEEING
A fundraiser for the Hui
Rik Cooke, Jonathan Kingston,  Dewitt Jones & Ed Sancious
PO Box 280, Kualapuu, HI 96757
email: hui@huiho.org
websites: Rikki Cooke – Dewitt Jones – Jonathan Kingston
Venture deeper into the art of photography and return to old Hawaii with photographers Rikki Cooke, Jonathan Kingston, Ed Sancious and special guest Dewitt Jones. We will explore the creative process through group dialogues, small classes, one on one experiences and excursions into the incredible beauty of Molokai. The purpose of this workshop is to focus on seeing as we dive deep into the creative process – not only in our photography but also in our lives. How can we be most present in our lives and with the world around us?
This is a collective collaboration as together we create a new chapter in the Hui's story – a story that reflects, among other things, the Spirit of the newly formed Huiho Sangha. As we continue to move in this direction, the ohana (family) has realized the importance of coming together for community, reflection, and service to the world. The workshop atmosphere will be one with an inherent sense of awe and gratitude, joy in the place and celebration of the community within the Hui. Our energy will be focused on spirituality as each participant understands and expresses it.
For full details see the April Photo Workshop.

8 days
Introduce A Teacher
Hui Ho'olana enjoys sponsoring new and innovative teachers, especially from Hawaii. If you know of a teacher you would like to have us support, please have them contact us.
Introduce A Friend
Do you have a friend who might be interested in our teaching and reforestation projects? Give us their name and email address and we will gladly send them an application.