---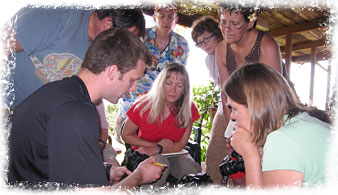 2012 Workshops


For further information or to enroll in a class, please contact the instructor listed with each individual retreat. Many classes have discounted rates for early registration. Fees are mailed to the instructor. Dates indicate the arrival and departure days.



For accommodations before or after a workshop, please look in the Visitors Center on visitmolokai.com


PLEASE CONTACT WORKSHOP LEADERS FOR WORKSHOP COSTS AND DETAILS

---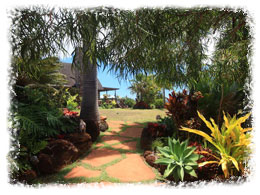 JANUARY 8-14, 2012
NEW BEGINNINGS
Discovering and Renewing Your Passions
Neha Sangwan, M.D. & Beverly Foster, Executive Coach
Beverly Foster, Consulting & Training
410 Banton Avenue
Eugene, OR 97404-1725
Contact Margaret Gwyther - 541-915-2997
email: magwyther@mac.com
Web site: intuitiveintelligenceinc.com



This mind, body communication workshop is designed for health professionals and people in high stress environments... Take time to renew and restore yourself and you will have more to offer yourself and others. Experience the collaborative magic of Neha and Bev as they guide you through a variety of interactive exercises that will transform and nurture you physically, mentally, emotionally and spiritually. Join us for a week in this unique and special place, integrated in nature and free of responsibilities of your daily life. A place where you will engage in creating and recommitting to your passions as well as intentionally aligning your daily actions with your highest values. After attending this workshop, you can expect to return to your professional and personal life renewed and inspired. California Board of Registered Nurses approves this workshop for 24 CEUs upon successful completion of the course.



Neha Sangwan - An Internal medicine physician and mechanical engineer passionate about wellness and communication, Neha has combined her scientific knowledge, a decade of clinical experience and expertise in preventative health, communication and leader-ship development in order to found 'Intuitive Intelligence,' a team of health professionals empowering organizations, leaders and individuals to take ownership of their own self-care.



Beverly Foster - Awarded the Cambridge Who's Who as professional of the year in her field in 2010, Bev has over 30 years experience as a celebrated coach, consultant and facilitator of corporate executives, cross-functional teams, and individuals. During this time she has touched the lives of more than 10,000 participants and clients. As an innovator in her field, Bev is co-creator of a cutting edge "train-the-trainer" program for facilitators/coaches titled "Standing in the Fire."



6 days



Continuing Education:
Provider approved by the California Board of Registered Nurses,
Provider #CEP4235 for 24 contact hours during the workshop.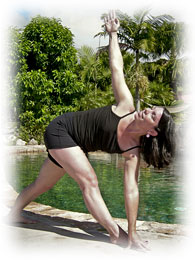 JANUARY 21-27, 2012
YOGA RETREAT
Sue Brantley
4511 NE 31st Avenue
Portland, Oregon 97211
503 407-9677
Web site: Sue Brantley
email: suebrantley@comcast.net



Join Sue Brantley for a week of yoga, chi kung, pranayama and meditation. Each morning there will be a 3 hour active asana class, which includes some Pilates. There will also be 4 evening sessions of gentle asana, chi kung, pranayama and meditation. That leaves plenty of time to explore the beautiful and unspoiled island. Sue structures retreats to include meaningful yoga work combined with the feel of a true vacation. Her clear, supportive instruction and joyful demeanor result in a relaxed yet deep experience.



Sue Brantley is a certified yoga and Pilates instructor. She comes from a diverse movement background that includes many styles of yoga, therapeutic yoga and Pilates, many forms of dance, tai chi, and chi kung. Sue began practicing yoga in 1985, and has studied with Rodney Yee, Judith Lasatar, and Elise Miller. Sue brings an eclectic approach to her retreats and workshops.



6 days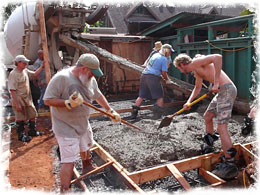 FEBRUARY 2-12, 2012
GREAT FULLNESS CAMP
Hui Ho'olana Staff
PO Box 280, Kualapuu, HI 96757
(808) 567-6430
email: hui@huiho.org



This week of community building, education and family fun is dedicated to enjoying each other's company as we playfully work, learn and mindfully create together. There will be carpentry, planting and maintenance projects as well as cooking opportunities. Teams will work together in the garden, on the land and on building projects while forming relationships and learning from each other.



We will divide into teams and make a schedule (working about 4 hours in the morning and 3 in the afternoon) with a day and a half off for beach and play.



This reunion fills quickly, so please register soon. It is open to friends, family and people who have participated in a workshop here in the past. We look forward to music and singing so please bring musical instruments!



View 2011 camp videos - video 1, video 2



Call, write or email for an application to attend.



10 days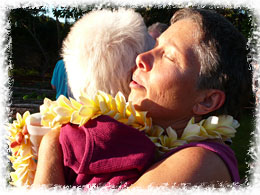 FEBRUARY 19-25, 2012
WHAT'S IN THE WAY IS THE WAY
Mary O'Malley
908-3rd Street
Kirkland, WA 98033
425-889-5937
Web site: Mary O'Malley
email: awaken@maryomalley.com



The focus of the retreat is on learning how to show up for whatever life brings in each moment. In that process, we will have times of silence and times of exploring together ideas - the smells, the colors, the sounds and the wildlife all conspire to invite you back into the magical presence of life.



We will share both our wisdom and the challenges of learning to quiet our minds and open our hearts. This is an invitation to take time out of your busy schedule to reconnect with yourself and with life. There will be some meditation. The emphasis, however, is not on meditation techniques, but rather on using meditation practices to experience each moment of our lives more fully - learning what it means to be fully alive. And there is no better setting than the Hawaiian Islands, where life makes love to life.



Mary O'Malley is a speaker, author, group facilitator and counselor in private practice in Kirkland, Washington. Her work focuses on curiosity, compassion, trust, and the ability to be with whatever is showing up in our lives in a spacious and attentive way. Mary shares her awareness born out of her own life experiences with life-transforming wisdom and understanding. She is author of Belonging to Life and The Gift of Our Compulsions, both endorsed by Eckhart Tolle.



6 days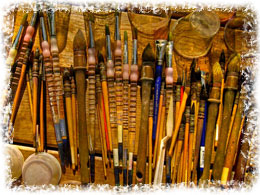 MARCH 3-13, 2012
16th Annual PAINTING INTENSIVE
The Painting Experience
Stewart Cubley
PO Box 309
Fairfax, CA 94978-0309
Phone: 888-639-8569 Toll Free
Web site: Process Arts
email: info@processarts.com



Ten days of in-depth painting with a small community in the pristine setting of Hui Ho'olana provides the opportunity to make a lasting investment in yourself and your life. The foundation of this intensive is personal attention in the painting process, in the nurturing environment, and in the small group interactions. This is Stewart's longest and most personalized group program. It has proven to be a powerful catalyst for change by all who've experienced it.



10 days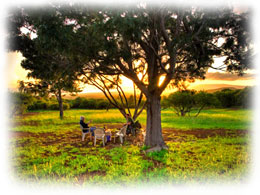 MARCH 25-31, 2012
RADICAL COMPASSION: The Heart of Intimacy
Cultivating a Loving Relationship
Jim & Jori Manske
email: radicalcompassion@gmail.com
website: radicalcompassion.com



Come play together in paradise on the island of Molokai, Hawaii!
Explore your relationship to intimacy with your partner in the adventure of what it means to be the love, the lover, and the beloved.



Awaken your natural capacity for empathy and authentic connection to enjoy:
nurturing connection and trust
healing and sustaining a fulfilling relationship
spiritual awakening through relationship
freedom and flow rather than fighting or submitting
asking for what you want in ways that encourage co-creating and mutual satisfaction
compassionate listening no matter how your partner expresses
integrated life-long practices to "recharge your batteries" even in the midst of daily stress
Jori and Jim Manske have been blissfully married for over 31 years. They share their passion for compassion, offering training, coaching and mediation inspired by decades of spiritual practice.



6 days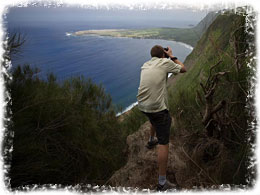 APRIL 7-14, 2012
REKINDLING THE CREATIVE SPIRIT
A fundraiser for the Hui
Rik Cooke, Dewitt Jones, Theresa Airey, Jonathan Kingston
PO Box 280, Kualapuu, HI 96757
(808) 567-6430
email: hui@huiho.org
websites: Rikki Cooke - Dewitt Jones - Jonathan Kingston



This workshop is a collaboration between authors and photographers Rik Cooke, Theresa Airey, Dewitt Jones, motivational speaker/photographer, and photographer Jonathan Kingston. Rik will take students on photographic excursions discovering the unlimited beauty of Molokai and exploring the creative process. Theresa and Jonathan will help you turn your files into unique images through Photoshop and third party softwares. Dewitt will lecture on creativity and 'the inner self'; Rikki speaks about 'seeing simply'; Theresa teaches about 'interpreting the subject creatively'; and Jonathan will help us to polish our digital techniques. Together they will show you new possibilities in the art of photography. There will be time to reflect, relax and rejuvenate your inner spirit in the calming lovely atmosphere surrounding the Hui.



Prerequisites: The workshop is intended for intermediate to advanced digital photographers. You must have a good working knowledge of Photoshop. Bring a digital or film camera you know well and come with a laptop computer that you are proficient in your navigational skills. This workshop is primarily for MacIntosh users. If you are bringing a PC, we will not be able to answer your computer navigation questions.



Theresa Airey, author of Beginner's Guide to Digital Photo Art, Creative Digital Printmaking and Digital Photo Art is an international fine art photographer. Both Rik and Dewitt have shot extensively for National Geographic Magazine and their book division. Jonathan Kingston is a documentary photographer, contributor to the National Geographic Image Collection, and competent teacher with high technical skills. See their websites above for more information.



For more workshop information, see April Photo Workshop.
For information on the daily schedule, see last years blog info by Jonathan Kingston



Proceeds from this workshop go to Ho'olana's native plant and photographic projects.



7 days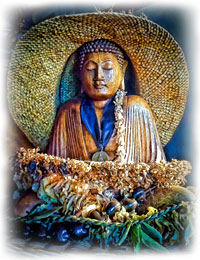 APRIL 22-28, 2012
ANUSARA YOGA
Denise Benitez
Seattle Yoga Arts, 109 15th Ave E.
Seattle WA 98112
206-440-3191
email: yogaarts@comcast.net
The Sanskrit word 'anusara' means "to open to Grace," to align ourselves with the wisdom of nature. The Anusara method teaches an elegant system of movement principles which enable us to obtain optimal benefit from our asana practice while cultivating compassion and patience toward ourselves. With the abundant life force of Molokai as our teacher, we will delve deeply into our yoga. Each day of the workshop will have two yoga classes. The week will include many varieties of practice such as vinyasa, restorative yoga, chanting, meditation and other surprises!



Denise Benitez is the founder of Seattle Yoga Arts and is a Certified Anusara Yoga Instructor. Her teaching arises from a lifetime of investigation into creating nourishing meaningful movement, and a commitment to cultivating curiosity, spaciousness, and softheartedness in life and practice.


"Yoga is a path to wholeness, and that path is both challenging and sublime. There are times when there is actually pain when moving through to a new place and there are times when things flow like a sweet river. Yoga is my beloved community of people who are on this path with me, these beautiful students, and the container that we all make together helps us become the best that we can be in this lifetime." - D.B.


6 days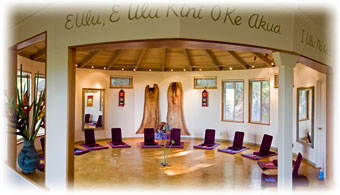 MAY 6-12, 2012
NEXT OCTAVE WOMEN'S LEADERSHIP PROGRAM
Karen Wilhelm Buckley
238 E. Blithedale Ave, Suite 9
Mill Valley, CA 94941
415-888-3099
email: karenbuckley@thewisdomconnection.com
website: thewisdomconnection.com



These annual in-depth leadership development programs activate evolutionary wisdom and unleash your ability to lead, both locally and globally. As women, we feel that much more is possible, for our selves and our world. And we're right! Yet, there can be a gap between the potentials we sense or the calling we yearn to follow, and what we live each day.



In this final chapter of the 6-month program you discover your wise feminine core and improve your ability to lead change - the kind of change you most want to see in the world. The program opened in San Rafael, California, and each month included personal coaching, workbooks, resources, and support in a mature community women.



Led by The Wisdom Connection Founder and Director, Karen Buckley. For over 20 years, Karen has partnered with leaders and organizations with powerful missions and helped them accomplish their mission. She is a published author and international speaker on wise leadership, organizational change, spirit in business, and the invisible sides of leadership.



6 days



MAY 20 - 26, 2012
THE HEALER WITHIN
Scott Shannon, MD / Nita Gage, MA
Information & Registration - email: nitagage@aol.com



This workshop is an open invitation for individuals to take time-out and reconnect with their core values. The program will provide tools to evaluate and understand the issues of emotions in all of your life. We will combine discussions and experiential days to rejuvenate mind, body and soul. You will leave with an understanding of your unique stresses, a greater understanding of your soul's needs and practical methods for changing the balance of your life and the lives of those you care for.



Designed as a learning & healing vacation for singles and couples, this week long retreat is for both healthcare professionals and lay people alike. There will be ample time to relax and enjoy the beauty of Hui Ho'olana and the exquisite island of Molokai.



"This was the best seminar experience of my professional career of 30 years plus." - Juan B, MD



Nita Gage, PhD, CSAC is a psychotherapist and retreat facilitator with 25 years of experience. She co-created and led the Healer Within Retreats with Lee Lipsenthal for 15 years. She has been a senior director of numerous hospitals and healthcare organizations, including Executive Director of the American Board of Integrative Holistic Medicine. She is the author of The Women in Storage Club: How to Reimagine Your Life, which will be released in January 2012. Nita has a personal practice of mindfulness meditation, contemplative writing and dance. She leads retreats, coaches and counsels individuals and groups and teaches mindfulness and personal development classes for graduate students at University of Cambridge, England.



Scott Shannon, MD has been central to the development of a holistic perspective in psychiatry over the last 15 years. He published the first text in this field in 2001. Scott joined the American Holistic Medical Association in 1978 and served as President from 2000-2001. Currently, he serves as President of the American Board of Integrative Holistic Medicine and Assistant Clinical Professor of Psychiatry at the University of Colorado. Scott has been trained in homeopathy, acupuncture, bodywork and Jungian dream analysis. Board certified in three specialties, Scott speaks to physician groups all over the world. Norton will publish his third book, Wholeness: a new psychiatry for children, teens and young adults. A meditator for thirty years, Scott feels that his greatest skill is his ability to listen.



6 days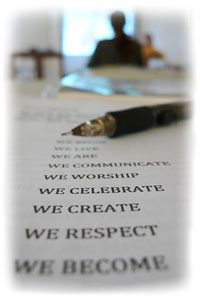 JUNE 2-8, 2012
A SUMMIT FOR THE WORLD
Paula D'Arcy
Austin, TX




This educational retreat (by invitation only) will be a "summit" of men and women willing to ask the question: What is the world asking of us at this moment in history? Using art, music, writing, movement, discussion, and silence we will listen together for the best ways that caring hearts can use their energies and capabilities to move forward toward peace and open spaces in the world for the unleashing of a greater love.



Paula D'Arcy is a writer, retreat leader, conference/seminar speaker, consultant, former therapist, and playwright. She is President of the Red Bird Foundation, which supports the growth and spiritual development of those in need, especially those in prison or living in disadvantaged cultures. In 2007 and again in 2010 she sponsored WOMENSPEAK, an international gathering of women from around the world (all races and creeds) to encourage them to become a voice for peace and world-wide awakening. The author of nine books, Paula is recognized for her teaching and dedication to the transformation of human suffering.



6 days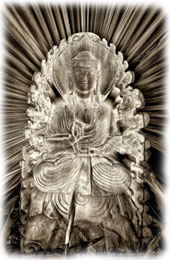 JUNE 16-22, 2012
THE HEART OF MEDITATION
Flint Sparks & Donna Martin
Flint - (512) 458-2900 - Texas
website: Flint Sparks
email Flint: flint@flintsparks.com
Donna - (250) 374-2514 - BC, Canada
website: Donna Martin
email Donna: psomadonna@gmail.com



Enter the very heart of meditation. To create an integrated experience, we'll offer a variety of practices including mindfulness, yoga, zazen, silence, and the Hakomi Practice of Loving Presence. Amid the peaceful beauty of Molokai, the island known as the "heart" of Hawaii, we'll weave these practices into the tapestry of our lives.



Flint Sparks is a Zen Buddhist teacher at Appamada, a center for Zen practice and inquiry in Austin, Texas. He is also a Clinical Psychologist and Hakomi Trainer. He leads retreats internationally with an emphasis on the interface between psychology and spiritual practices in personal transformation.



Donna Martin has been a student and teacher of yoga and meditation for thirty-five years. An international Hakomi trainer, Donna teaches Hakomi and the Practice of Loving Presence (psychotherapy as spiritual practice) at various centers internationally. Together, Donna and Flint offer an integral approach combining physical, emotional, and spiritual health practices.



6 days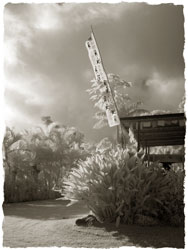 JULY 1 - OCTOBER 1, 2012
CLOSED FOR THE SUMMER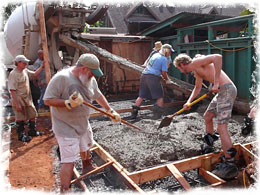 OCTOBER 6-14, 2012
GREAT FULLNESS FALL CAMP
Hui Ho'olana Staff
PO Box 280, Kualapuu, HI 96757
(808) 567-6430
email: hui@huiho.org
website: Great Fullness Camp



Opening camp is a sweet treat for returning friends and family who come to help us prepare for the workshop season. This is a smaller camp than the one next February, a time dedicated to enjoying each other's company as we playfully work and mindfully create together. There will be carpentry, planting and maintenance projects as well as cooking opportunities as we open the Hui.



We will divide into teams and make a schedule (working about 4 hours in the morning and 3 in the afternoon) with a day off for beach and play.



This retreat fills quickly, so please register soon. The camp is open to people who have participated in a workshop here in the past. We look forward to music and singing so please bring musical instruments!



Call, write or email for an application to attend.



9 days




OCTOBER 20-27, 2012
And
NOVEMBER 3-10, 2012
CREATIVE PHOTOGRAPHY FOR THE SOUL
Jack Davis with Dewitt Jones and Rik Cooke
To Register, email: cherrielaporte@gmail.com
Or Visit Jack's website: creativephotographyforthesoul.com/Photo/Hui_Hoolana_Molokai_Workshop.html



This retreat is about exploring the art in our lives and within ourselves. It is a week dedicated to sharpening the eye, expanding the mind and opening the heart - giving ourselves permission to fall in love with photography all over again! Recapturing that eagerness and enthusiasm of a child as we explore the endless ways we can integrate creativity into our lives!



Renowned artist, author and Photoshop Hall-of-Famer Jack Davis, with National Geographic alumni and Hawai'i "Kama'ainas" (locals) Dewitt Jones and Rikki Cooke, will once again teach a creative photography and digital imagery workshop at the beautiful Hui Ho'olana Center on the incredible island of Moloka'i. Whether you are a professional photographer, an addicted amateur or someone just deliriously giddy about your cellphone camera (as we are ;), this week is for you! And while we explore Moloka'i, you'll explore new ways to shoot and shape your photography by allowing your eyes to play through the camera, and your hands to work through the computer (or Apps for that matter) to shape your images in ways you never thought possible. Learn new methods to craft that visual "story" you've always wanted to tell but may never have had the time, opportunity, or permission to before. Learn steps to optimize, enhance and creatively interpret your images using everything from the latest Lightroom and Photoshop, to the plethora of mobile apps that are daily introducing new ways to stretch the creative photographic process.



Jack Davis is one of the world's leading experts on Photoshop, Lightroom and iPhonography, and is himself an award—winning photographer. He is coauthor of a dozen books on digital imagery including one of the bestselling guides to Photoshop, The Photoshop Wow! Book, with over a million and a half copies in print in 12 languages. His most recent book, How to Wow: Photoshop for Photography, showcases the process of going beyond what was shot, to crafting what was experienced. For over 25 years Jack has been an internationally renowned spokesperson on digital imagery, and routinely teaching at conferences and workshops around the world. Davis is part of the "Dream Team" at the Photoshop World Conferences and was one of the first inductees into the Photoshop Hall of Fame for his lifetime contributions to the industry. He graduated suma cum laude with a BA in Graphic Design, and received his MA and MFA in Digital Imagery.



Rikki Cooke worked for National Geographic for sixteen years; his latest article on Hawaii is in the December 2002 edition of National Geographic Magazine. His assignments included shooting two books: America's Ancient Cities and The Blue Ridge Range as well as work in other National Geographic publications. He also photographed a book for the Smithsonian on Hawaii. His experience touches the full spectrum of photography, from lighting pyramids to photographing polar bears in the Arctic as well as national advertising campaigns for commercial clients. He and his wife Bronwyn are the authors of the award-winning book, Molokai, an Island in Time. And yes... he is an iPhoneaholic!



Dewitt Jones is a National Geographic photographer of many years. He and Rikki have taught together for 15 years. Dewitt has done five books, which include, What the Road passes By, Canyon Country and Visions of Wilderness. He is also known for his commercial photographs for Dewer's Scotch, United Airlines and Canon Cameras. In recent years he is most noted for his talks on creativity that have inspired many corporations and large audiences. He brings the gifts of humor, insight and celebration of being alive to our time together. And yes... he (and his wife, Lynette Sheppard) is also an award-winning and published iPhoneaholic!



7 days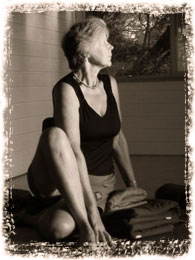 NOVEMBER 17-23, 2012
PSOMA YOGA THERAPY
Donna Martin, MA
(250) 374-2514 - Kamloops, BC, Canada
website: Donna Martin & Hakomi
email: psomadonna@gmail.com



Psoma yoga therapy is an integrated approach to working with emotional and spiritual issues through yoga and applied mindfulness: the Hakomi Way. Anyone interested in an embodied approach to self awareness and stress management is welcome. Yoga teachers will learn how to support students to practise yoga for self awareness and to understand and explore the emotions triggered in the practice. Therapists will discover ways to incorporate the body as a resource and to support clients to be more in touch with their own body wisdom.



Donna Martin has been a teacher of yoga and meditation for forty years. An international Hakomi trainer since 1996, Donna now integrates yoga and Hakomi as what she calls psoma yoga therapy - her original mindfulness-based approach to self discovery, healing, and embodied wellness.



6 days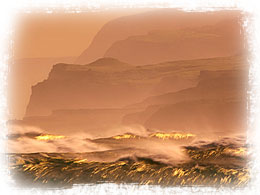 DECEMBER 1-8, 2012
SEE THE LIGHT!
Exploring Photography, Creativity and Spirit
Rik Cooke, Dewitt Jones, Jonathan Kingston
(707) 838-4379
email: monique@dewittjones.com
websites: Rikki Cooke - Dewitt Jones - Jonathan Kingston



The Art of Photography is the Art of Seeing Deeply. Every photograph is a moment of personal expression and self-discovery.



Join Dewitt and Jonathan on the magic island of Molokai for a 7-day seminar as they teach both the technique and the spirit of photography.



Photograph from the highest sea cliffs in the world, wander through ancient rain forests, swim in the warm waters of secluded beaches. Explore the reasons why we photograph and discover new ways to see - more and more deeply. Live together as a family of photographers searching for both images and insights.



Dewitt Jones (perhaps better known as "Basic Jones" of Outdoor Photographer Magazine) will be your guide into the soul of photography. The "Why" of taking pictures that is so often overlooked when we focus too much on the "How". Dewitt spent 20 years as a photographer for National Geographic; another 10 years shooting major national ad campaigns. He makes great images. He is also a great teacher who will inspire you to create your own extraordinary visions, both in your photography and in your life.



Jonathan Kingston will be your digital guru. Today, the computer has replaced the darkroom as the final step in the photographer's creative process. It is here where images truly come alive. Jonathan will teach you the methods that will enhance your vision. These techniques will be explored in Adobe Photoshop Lightroom. He will also share exciting new photographic frontiers opening to photographers with the iPhone. Jonathan is not only one of the best young photographers in the country, he is also a highly sought after digital consultant. Some of the most established names in photography have relied on Jonathan for his digital expertise. His great love of photography is matched by his great technical knowledge. He will share both with you during the week.



Rikki Cooke will be our guest lecturer and our island guide. Rikki has shot extensively for National Geographic Magazine, and has taught at many photographic workshops over the last 20 years. He is a resident of Molokai, and will lead us to places far beyond the snapshot spots, he will lead us to the hidden places tourists never see.


More Seminar Details


7 days




---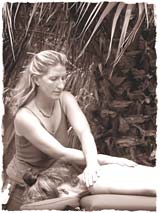 Hands-on Therapy


Hui Ho'olana offers opportunities for massage and bodywork by Heather James of Massage on Molokai.



Introduce A Teacher
Hui Ho'olana enjoys sponsoring new and innovative teachers, especially from Hawaii. If you know of a teacher you would like to have us support, please have them contact us.



Introduce A Friend
Do you have a friend who might be interested in our teaching and reforestation projects? Give us their name and email address and we will gladly send them an application.