Rekindling the Creative Spirit ~ A Fundraiser for Hui Ho'olana
An 8-Day Photographic Workshop at The Hui ~ Molokai, Hawaii
Seeing simply, creatively expressing our inner vision,
reconnecting with our environment, our photography, and our selves
The Teachers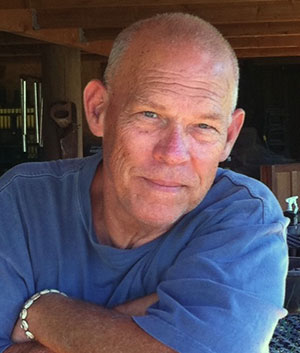 Rik Cooke
Rik Cooke, has been a professional photographer for over 40 years. Much of that time he worked as a freelancer for The National Geographic Society, where he traveled to much of the world on a variety of assignments. His main interest is focusing on the innate beauty of his subjects and honoring that.
His assignments included shooting two books: America's Ancient Cities and The Blue Ridge Range as well as work in other National Geographic publications. He also photographed a book for the Smithsonian on Hawaii. His experience touches the full spectrum of photography, from lighting pyramids to photographing polar bears in the Arctic as well as national advertising campaigns for commercial clients.
Rik and his wife Bronwyn are the authors of the award-winning book, Molokai, an Island in Time. In the early 1990s they moved back to Molokai. This island was part of his childhood, and today they live on lands that have been with his family for 110 years. They run the educational and arts center, Hui Ho'olana, which is dedicated to healing its lands as well as the students it helps to inspire.
To see some of Rikki's images go to his website at rikkicooke.com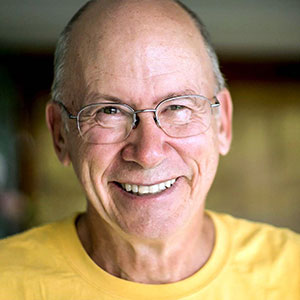 Dewitt Jones
Dewitt Jones is one of America's top professional photographers. Twenty years with National Geographic photographing stories around the globe has earned him the reputation as a world-class photojournalist. As a motion picture director, two of Dewitt's films were nominated for Academy Awards.
In the business community, Dewitt's work is also well known. He rose to the forefront of creative marketing by photographing national advertising campaigns for organizations such as Dewar's Scotch, Canon, and United Airlines. Dewitt has published nine books including California! and John Muir's High Sierra. His most recent book, The Nature of Leadership, was created in collaboration with Stephen R. Covey.
Dewitt is also recognized as a world class lecturer and speaks to audiences around the world on creativity and vision. His genuine style and ability to communicate with audiences make his presentations truly outstanding. Dewitt's inspirational messages are further discussed in his best selling training programs. He is a graduate of Dartmouth College with a B.A. in drama and holds a Master's Degree in filmmaking from the University of California at Los Angeles. Dewitt makes his home on Molokai, next to the Hui. See Dewitt's work at dewittjones.com.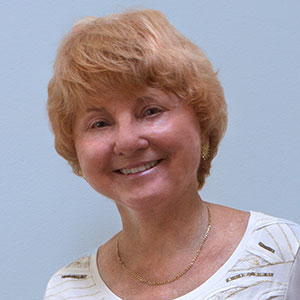 Theresa Airey
International and Fine Art Photographer, Theresa Airey, holds a MFA in Photography and Fine Art, and is the author of six books, four of which pertaining to the creative process: "Creative Photo Printmaking", "Creative Digital Printmaking", "Digital Photo Art" and "Beginner's Guide to Digital Photo Art."
Theresa was the principal photographer of "Gentleman Joe Lee", a book written by Ron Whitten, Senior Editor of Golf Digest. Her last project involved the restoration of 150 glass-plate and nitrate-based negatives taken of turn-of-the-century Bermuda. This work evolved into the book "Bermuda: The Quiet Years". Her second book on Bermuda, "Bermuda, Then and Now", involved re-photographing the same sites in Bermuda 100 years later and juxta positioning them with the old photographs. In this book, she also hand colored the old images of Bermuda with pastels.
She was one of six international photographers featured in "The Yearbook" of 1999 and her work is featured in a new book published by Delmar Learning entitled, "Photography in the 21st. Century", of which she has the cover image. Theresa has instructed photography at the University of Maryland, Baltimore Campus and at Towson State University, and the Maryland Institute, College of Art. She teaches private workshops in her studio in Maryland and hosts workshops each year around the globe. She is also a regular speaker for Photo Plus East, Professional Photographers of America (PPA), and has one-woman exhibits extensively throughout the United States and aboard.
She is best known for "crossing the boundaries" between traditional printmaking, painting, drawing, photography and digital art by using the computer as a tool to begin to integrate, orchestrate, and create new images.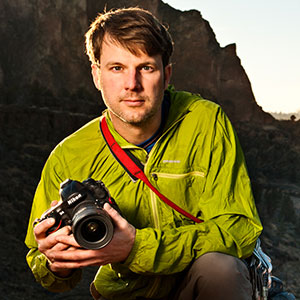 Jonathan Kingston
Since 2002, Oregon-based photographer and outdoorsman Jonathan Kingston has been traveling the globe collecting images of the natural world and capturing vistas of life lived on the edge.
From arresting images of vibrant tribal dances to underwater vistas of elephants swimming at sea to silhouettes of climbers scaling rock cast against a crepuscular sky, Kingston's penchant for itinerancy and a love of the wild have taken him to some of the most remote and unmapped corners of the world. He is a contract photographer with National Geographic Creative and his work has appeared in print and online publications including National Geographic, Geo Saison, The New York Times, The New Yorker and The Wall Street Journal. Kingston has received honors from the prestigious Communication Arts and PDN Photo Annual competitions and he is one of a handful of artists represented by the National Geographic Fine Art Gallery.
An avid outdoorsman, climber and surfer, Kingston was fascinated as a young boy by photographic storytelling. Inspired by Cartier-Bresson, long considered the father of photojournalism, Kingston views his work as an act of observance and a framework for introspection. For him, it is a photographer's responsibility not just to capture a point of view but to bear witness to life's gravity and greatness. With his lens as his guide, Kingston strives to remain accountable to that ethos.
Matched by his love of photography is Kingston's passion for teaching. In addition to the many photographic seminars he leads around the world, Kingston is a photo expert for National Geographic Expeditions and served on the faculty of India's first photographic college, Light & Life Academy, from 2002 to 2004. Kingston is the author of the 2009 instructional DVD, Photoshop CS4 Basics and Beyond.