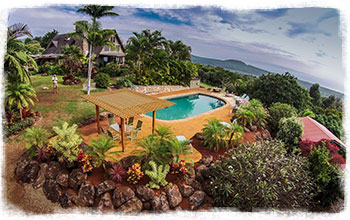 For further information or to enroll in a class, please contact the instructor listed with each individual retreat. Many classes have discounted rates for early registration. Fees are mailed to the instructor. Dates indicate the arrival and departure days.



For accommodations before or after a workshop, please look in the Visitors Center on visitmolokai.com



PLEASE CONTACT WORKSHOP LEADERS FOR COSTS & DETAILS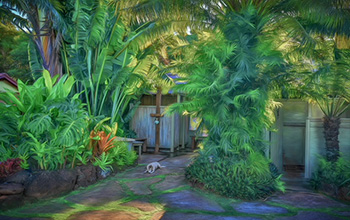 JANUARY 7-15, 2022
DEEP HEALING OF EXILES WITH DICK SCHWARTZ
Karin White
P.O. Box 1063
East Sandwich, MA 02537
508 241-7773
Web site: selfleadership.org
email: karinwhite@comcast.net
Offering a unique invitation to join Dick Schwartz in the healing, tranquil, and magical environment of Hui Ho'olana. In this seven day retreat we will explore the spiritual side of IFS through extended meditation designed to access high levels of Self-energy, inviting guidance regarding a vision for your life, and further unburdening your parts as a way to remove obstacles to accessing Self.
At Hui Ho'olana you will be welcomed to experience the peace and inspiration that can come to light in an atmosphere of acceptance, respect and support. Through Dick's guidance and the IFS model you will be offered the practice of ho'oponopono (the Hawaiian concept "to make things right") by using the evolving conceptual spiritual framework of IFS to deeply heal exiles.
The inspiring and nurturing environment, superb natural food, small and intimate venue of 15 – 17 participants, and Dick's humble but expert guidance, offer a unique and unmatched opportunity to further your IFS journey.
This advanced retreat is being offered to participants with a minimum of Level 1 IFS training.
Dick Schwartz is the founding developer of the Internal Family Systems (IFS) model of psychotherapy offering a clear, non-pathologizing, and empowering method of understanding human problems, as well as an innovative and enriching philosophy of practice that invites both therapist and client to enter into a transformational relationship in which healing can occur. Over the past 30 years IFS has gained global recognition and is being used in many venues other than psychotherapy, where it had it's roots.
8 days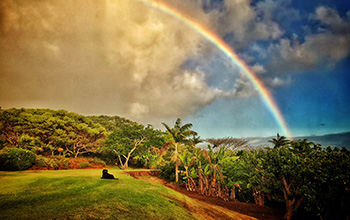 JANUARY 22-29, 2022
PHOTOGRAPHY
A Natural Eye Gathering
Eddie Soloway
PO Box 6745
Santa Fe, NM 87502
847-452-7400
Web site: www.eddiesoloway.com
email: eddie@eddiesoloway.com



Shake off winter and join Eddie Soloway on the island of Molokai for the Natural Eye Retreat. An experience open to all photographers and artists wishing to push their seeing in new directions, this week is about taking the time to experiment and be curious, opening our eyes to seeing being the ordinary. From ocean waves to tropical flowers, outdoor tubs under the starts (not to be missed), and gourmet meals featuring local foods, Molokai is the perfect place to let the tropical breezes blow away the stress and send you sailing into new images.



Eddie Soloway's photographs are the expression of his passion and commitment to the natural world. His eye has developed during a lifetime of exploring the earth's wild places. Former positions in educational workshop design, wilderness program development, and custom fine photographic printing have further honed his expertise. In 1998, Eddie was the first recipient of the Excellence in Photographic Teaching Award presented by the Santa Fe Center for Photography, and in 2010 Photo District News named Eddie one of America's best photography workshop teachers. Today he divides his time between making fine-art prints, teaching for leading photographic institutions, speaking on creativity and the photographic life for National Geographic, and furthering photographic publishing projects. His first book, One Thousand Moons, was published in the summer of 2004, and the DVD, A Natural Eye Workshop was released in December, 2009.



7 days
Introduce A Teacher
Hui Ho'olana enjoys sponsoring new and innovative teachers, especially from Hawaii. If you know of a teacher you would like to have us support, please have them contact us.
Introduce A Friend
Do you have a friend who might be interested in our teaching and reforestation projects? Give us their name and email address and we will gladly send them an application.